Full Service Recycler
In-Plas Recycling is a fully equipped, full service recycler. We meet our clients' challenges head on, and provide solutions that work.
In-Plas Recycling is a recycler and distributor of Post Industrial scrap, pellets, regrind and by-products. We successfully handle a wide variety of different thermoplastics, and create consistent value for our clients.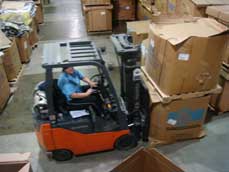 Fully Equipped
In-Plas Recycling has the tools to tackle many types of scrap streams.
Granulators to 200 HP
125 HP Shredder
Ribbon Blender
Density Separation Systems
Ferrous/Non Ferrous Metal Removal
Screening
Fines Removal
Drying
Carver Press
Melt Indexer
Izod testing
Let us know how we can help you.
Knowledgeable, Experienced Team
Our staff brings over 250 years of combined experience. Let us create an equitable return for your scrap.