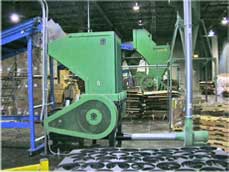 In-Plas Recycling is headquartered in Cincinnati, Oh. with an additional facility in Seymour, IN,. We serve the Midwest, Southeast and the near Southwest.
In-Plas Recycling knows that every customer has unique needs. We'll meet and exceed your expectations
With our well-equipped facilities, a dedicated team and over 120,000 square feet of available space, we repeatedly meet recycling challenges and increase yield for our client.
Cincinnati, OH - Processing Facility and Corporate Headquarters
Seymour, IN - Processing Facility